A couple of weekend's ago, I attended the Arnold Classic Expo that our
BJJ team was competing in. I was excited as I usually am for any fitness
expo. This one was slightly different because of the vendors that would be
participating as well as another important fact. Arnold Schwarzenegger
would be attending (wasn't exactly sure when). In the past I've met so
many amazing athletes at fitness-related events here in Melbourne Australia.
The first time I went to one years ago, I was inspired to get fit and maintain
a semi-healthy lifestyle.
Before heading to the even I woke up early, took my time to flat iron my
hair using my beloved GHD. I don't flat iron it every day, and because of that
I get asked at times if I have had a hair cut. This is because when you flat iron
your hair it removes heaps of moisture after-which your hair seems longer.
When that was finished I put on a medium amount of makeup which consisted
of Rimmel Primer, BB Cream, Rimmel Concealer, Covergirl finishing powder,
Rimmel Bronzer, Coastal Scents Eyeshadow in Deep Roast, and lastly Maybelline
in Bit of Berry.
After watching the BJJ matches, I tried to get through the crowd to grab a coffee,
and got stuck in a crowd after Arnold :) It was next to impossible to get a great
view, but I managed to get a few blurry pictures and clips (blurry).
There were heaps of friendly people at this expo but it was incredibly packed,
and I don't really like strangers rubbing up against all sides of me just to get to
the next event I was attending. Unfortunately, that is a part of it!
I had heaps of fun, and met so many awesome people :)
Below are some pics with different vendors and my haul at the days end.
( Please excuse the terrible lighting in these photos, I did adjust the colour
and contrast in
some to improve the quality, unfortunately fluorescent
lighting is standard at these events)
Josh Sinclair @ MP an awesome brand
Animalism Clothing has some unique fitness wear,
people were so nice (bought item below from them)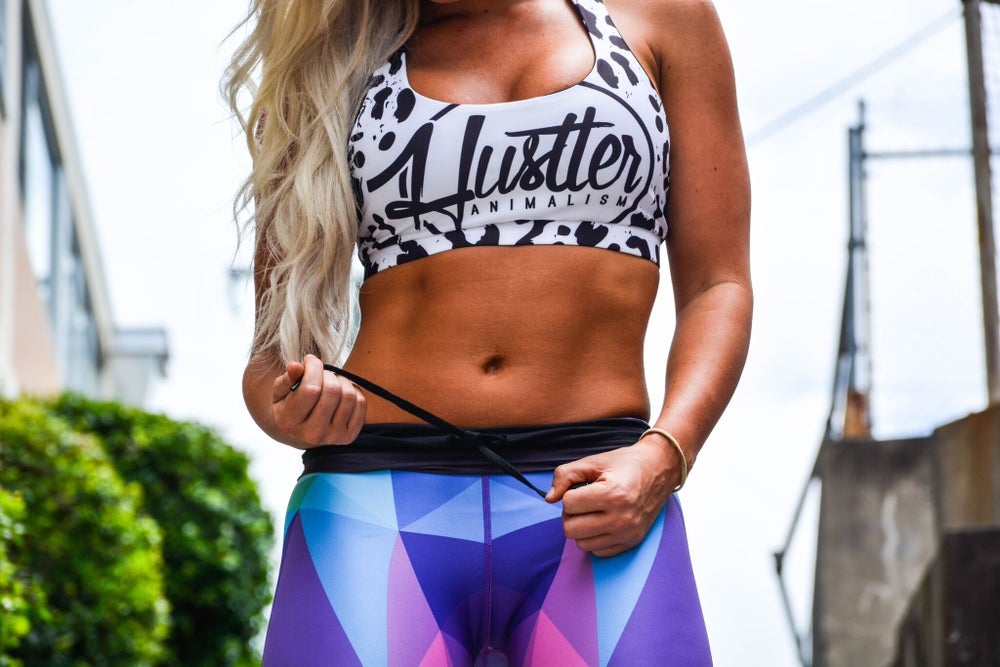 Bought this Animalism Snow Leopard Sports Bra <33 ADORE IT
Rob and I watching BJJ Comps
Can you spot Arnold? Look closely...
Haul from expo
Best Protein Shaker I'ved used in ages! Nice Design.