Since the last time I tried Loreal Paris's Preference Glam Lights #3
(Light Brown to Dark Blonde), I felt I wanted something a bit lighter.
Something with less coppery tones.
I know I was breaking major hair colouring rules by not doing a base coat of
blonde on my roots; as well as trimming off the darker Obre style hair I have
near the bottom. I wanted to see how I could take my years of colouring my
hair at home and make this work as best I could.
I apologize for my badly overgrown roots, but the results will

blow you
away. Here you can see the colour differences in different parts of my hair,
and this would be difficult to go any lighter usually.
I started applying small amounts to the applicator and

gently combing it through from root to where my hair is significantly lighter (10 cm/5 in
).
I made sure
to use my finger to spread the cream until it reached my roots
if the applicator
failed to distribute the cream. I repeated this process
all the way
around and i
n the under part of my hair to cover as much of the darker
part
of my hair
as
possible (knowing it will develop slower than the lighter bits).
Now I started brushing the applicator full of the cream from bottom of where
my roots end
to the bottom end of my hair. I repeat this process until I have enough cream left to put on my glove (about the same amount you would
use to apply shampoo to your hair). I use this to cover my roots around my whole head, so my natural hair colour will lighten a colour shades to blend in with
I spent close to 45 minutes on application, and
it was developed
enough to wash within 5 minutes
of me
finishing. I would
also like to add that I used a store-bought toner (not as affective
as a salon grade one!), and I will continue using a toner until
I am am satisfied the tone has no copper tones showing through.
Another treatment I put into my hair is
AlfaParf Semi Di Lino Illuminating Essential Oil.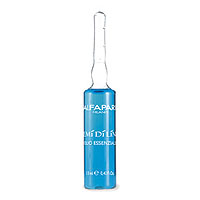 After these two treatments and heaps of applying and rinsing
here are the final results.
I am pretty happy with the outcome, even more so than I was the first
time I used this product range. I think I will use this product again, and
I hope this helps someone who is thinking of trying Glam Lights out.